THE ONLY WAY TO
GET
FRESH

CARPET + UPHOLSTERY + TILE CLEANING
Looking to spruce up your home? Only-Way Services can help. Proudly serving Coquitlam, Pitt Meadows, Maple Ridge, Surrey, Cloverdale, and Langley, we can revitalize tired carpets, renew weathered tile, give that favourite armchair new life, or get your car back to showroom condition. Prompt, friendly, family-oriented service is our goal at every step along the way. Residential or commercial, we've got you covered. 
38+ years experience
Only-Way Services was founded in 1981. With nearly four decades of service, we know how to make a difference. Using the latest tools and industry standards, we deliver on on exceptional service and standards.
family-run
Family owned and operated, the Only-Way Services team knows the value of home. We pride ourselves on respecting yours and refreshing it the best we can so your family can enjoy it to the fullest.
home friendly
We use corner guards, floor runners, and environmentally-safe products to protect walls, floors, and loved ones. We also use driers as we go — to speed up the drying process so you can get back to enjoying your home sooner.
CALL 778.829.4557
WHY
US?

PROFESSIONAL TECHNICIANS: Our family's four decades of experience ensures a quality, thorough job well done, with education on your home or business' specific flooring and upholstery conditions so you can understand our methods and manage expectations.
PROMPT SERVICE: We arrive on time and do it right the first time. We work with you to ensure minimal disruption to your home or office. We do our best to be as thorough and timely as possible.
NO SURPRISES: We strive to work within reasonable budgets. That's why our prices are fair and competitive, and why we NEVER up-sell on the job. We don't charge for cleaning solution or dirty water removal; it's all included. Pricing is discussed prior to commencing job — usually at the point of booking, so you're never left wondering what to expect after the work is complete.
REVIEWS
WORD
OF
MOUTH
When working in your home or office, we do our very best to deliver to your satisfaction. We're proud to earn your trust, and we appreciate when our customers take the time to share their thoughts on our service.
Click the link below to read some of the reviews that have been sent to us direct, or login to your Facebook or Google accounts and search 'Only Way Cleaning Services' to leave us a review of your own! We value your feedback and are appreciative of our customers sharing our name with their friends, family, and co-workers.
OUR SERVICES
what
we do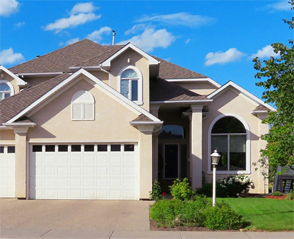 houseS + TOWNHOuses
CONDOS
OFFICE + RETAIL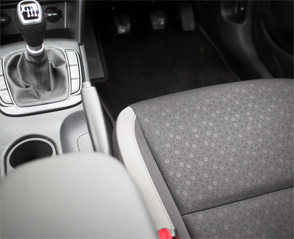 AUTO + RV + BOAT
UPHOLSTERY
TILE

Additional services include , pillows and throw cushions, showers and shower basins, area mats and runners, indoor/outdoor patio flooring, and more. If it seems like it could be steam or vapour cleaned, it's possible it can be. Ask us about specialty cleaning and we can discuss further.
BY THE NUMBERS
OUR
PRICES

RESIDENTIAL CARPET
• Standard rate: $0.30-0.35 sq/ft
• Min. Service Call: $160
• Pricing may vary based on area or condition
house/townhouse
• House Package: $295-$320
(living + dining room, 3 bedrooms, hall, 1 flight of stairs)
• Townhouse Package: $160-$320
(average $200-$250)
condo/apartment
• One Bedroom: $175-$190
• Two Bedroom: $200-$220
• Bedroom(s) Only: $160 (our minimum service call)
UPHOLSTERY
• Min. Service Call: $160
• Pricing may vary based on area or condition
• 6ft Couch: $130
• 5ft Loveseat: $100
• Living Room Chair: $50
• Dining Room Chair: $8-$15 (dependent on amount of fabric covering)

We recommend cleaning upholstery when cleaning carpets, to avoid Minimum Service Call fee and save costs.
TILE
• Standard rate: $1-$1.30 sq/ft
• Min. Service Call: $160
Pricing may vary based on area, and/or condition of grout and surfaces.
COMMERCIAL CARPET
• Standard rate: $0.25- $0.30 sq/ft
Commercial spaces vary greatly. We often recommend an in-person estimate to best assess your needs and to discuss options thoroughly.
Community Space Discount

Do you run or operate a community space like a club, youth group, community centre, or place of worship? Ask us about our Community Space Discount, special pricing for those who cater to their communities — from our family to yours.
REACH OUT
GET A
QUOTE

Fill out our contact form, or reach out directly:

778.829.4557
OnlyWayClean@gmail.com